Osteopathy is a patient-centred manual therapy and is based on principles that encourage a holistic approach to healthcare. Osteopathic treatment is non-invasive, gentle and safe.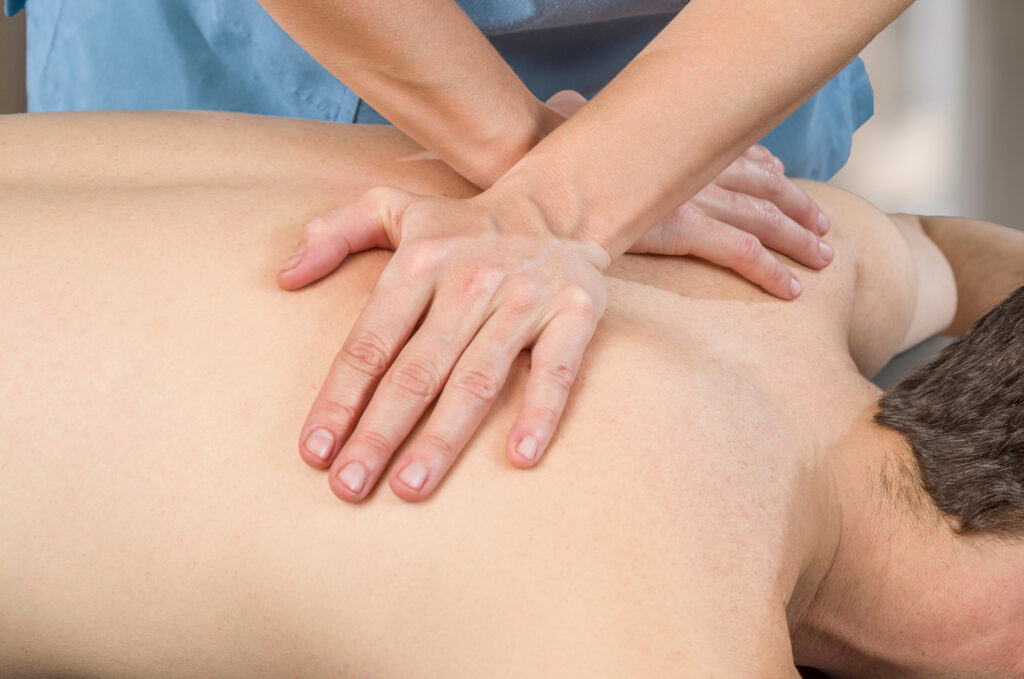 The aim of osteopathy is to improve and support all aspects of health and healthy development by recognising the important link between the structures of the body and the way it functions and working to restore the body to a state of balance.
Osteopathy can be used to detect, treat and prevent health problems and is based on the principle that the well-being of an individual depends on bones, muscles, ligaments and connective tissues functioning smoothly together.
Osteopaths use anatomical and physiological knowledge, along with skilled clinical evaluation of the whole body to assess, diagnose and treat the source of injury or pain and also identify any possible barriers to recovery.
Osteopaths use a wide range of techniques to improve the relationship between joints, muscles, nerves and circulation to restore full function to the body.
Osteopathic techniques include the use of touch, physical manipulation, stretching and massage to increase the mobility of joints, to relieve muscle tension, to enhance the blood and nerve supply to tissues, and to help the body's own healing mechanisms. Osteopaths may also provide advice on posture and exercise to aid recovery, promote health and prevent symptoms recurring.
Osteopathy is suitable for all ages and is not only beneficial for joint and muscle pain, but can also assist with problems that arise during pregnancy and early childhood. Techniques can be adapted to suit any age or condition. Osteopaths' patients include the young, older people, manual workers, office professionals, pregnant women, infants, children and sportspeople.
The Osteopathic Council of Ireland (OCI) is the governing, regulating and representative body for Osteopathy in Ireland. Only Osteopaths who are registered with the Osteopathic Council of Ireland have met all the necessary criteria in Education and training deemed necessary to practice Osteopathy in Ireland.
All osteopaths who are members of the OCI have an honours degree in Osteopathy (minimum 4 years full time, or 5-6 years part-time) and have received training in anatomy, physiology, pathology, general medical diagnosis and techniques. Osteopaths in Ireland all work in private practice and patients can self-refer to see an Osteopath or they may be referred by another health care professional.