Cranial osteopathy is a refined and subtle treatment using very gentle manipulative pressures to encourage the release of stresses throughout the body, including the head. Cranial osteopathy is extremely effective in treating a wide range of conditions in people of all ages, from birth to old age.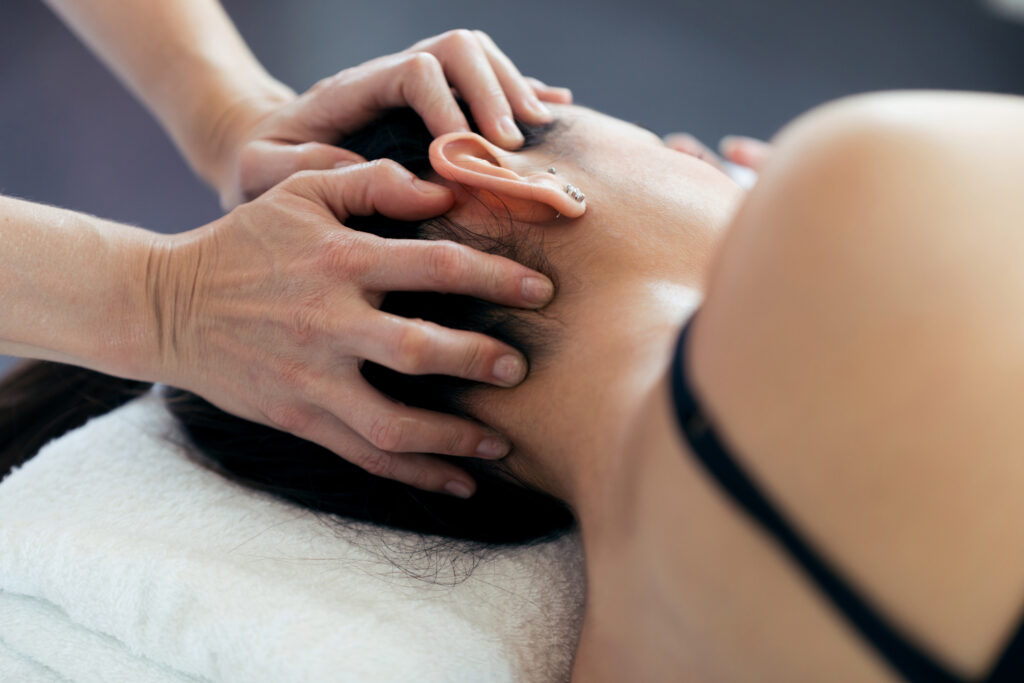 Cranial osteopathy treats imbalances in the cranial system – the membrane and fluid that surround and protect the brain and spinal cord. During a cranial osteopathic treatment, the osteopath senses subtle motions while looking for any restrictions or stresses impeding the free motion of the cranial system as well as various body regions, tissues and organs. Specific gentle pressure is applied where necessary to enable the inherent healing ability of the body to affect the release of stresses.
What can Cranial Therapy be used for?
Cranial Therapy is thought to improve efficiency of biological processes through boosting inherent self-regulation, self-correction and self-healing. It can be used to treat a wide variety of conditions including the following: